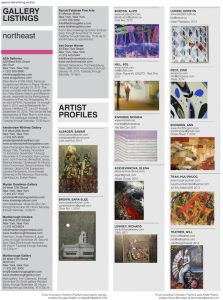 Modern Painters Magazine
At my latest exhibition with Gallery Terseaus I had the fortune to sell two paintings to the U.S.
Together with the fact that i took part in an exhibition in Bologna. Gave me the opportunity to be presented in the internationally recognized art-magazine Modern Painters Magazine all through 2015.